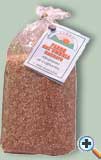 COD. CR15
MINCED SPELT FROM COLFIORITO
g. 500
€ 3,95
It is the same product of the code CR7 but sfarrato, namely minced for those people that so prefer it. Ancient cereal already used in the kitchen etrusca, dietary food of easy digestion, particularly this variety produced in the highland of Colfiorito. Its principal characteristic is the power due antioxidant to the tall selenium content and acid fitico. Good substitute of the rice, is suitable in the alimentary diets. The quantity of an envelope is enough for 7/8 portions.

click to order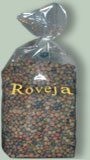 COD. CR14
ROVEJA FROM COLFIORITO
g. 300
€ 5,90
The roveja (rubiglio and corbello are other dialect names) it is a legume of the past, in extinction but still cultivated in small piece of ground of some common in the Sibylline mountains park. It cooks as all the other legumes, alone or with the pasta. Rich of potassium, phosphorus, proteins, don't contain gluten and if reduced in flour it is used for preparing the Farrecchiata, an ancient special polenta to be cooked and to season as the polenta of corn.

click to order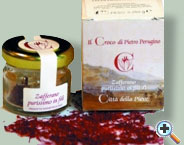 COD. CR25
SAFFRON
PURE
IN THREADS
g. 0,025
€ 12,90
To the saffron, cultivated to "Città della Pieve" since the XIII century, the ownerships are recognized for not only tinging, or for cosmeticses, or for gastronomic but also exceptional such medicinal ownerships from believes a panacea for all the illnesses.

click to order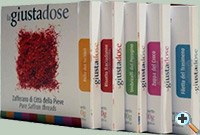 COD. CR125 SAFFRON PURE IN THREADS IN FIVE DOSES
g. 0,050 € 26,00
The same saffron of the cod. cr25 is manufactured in an original and it practises wrapping from five doses, each for four / five portions. Every single container contains a traditional recipe for: rice, pasta, soup, fillet, chicken.

click to order